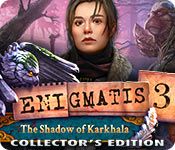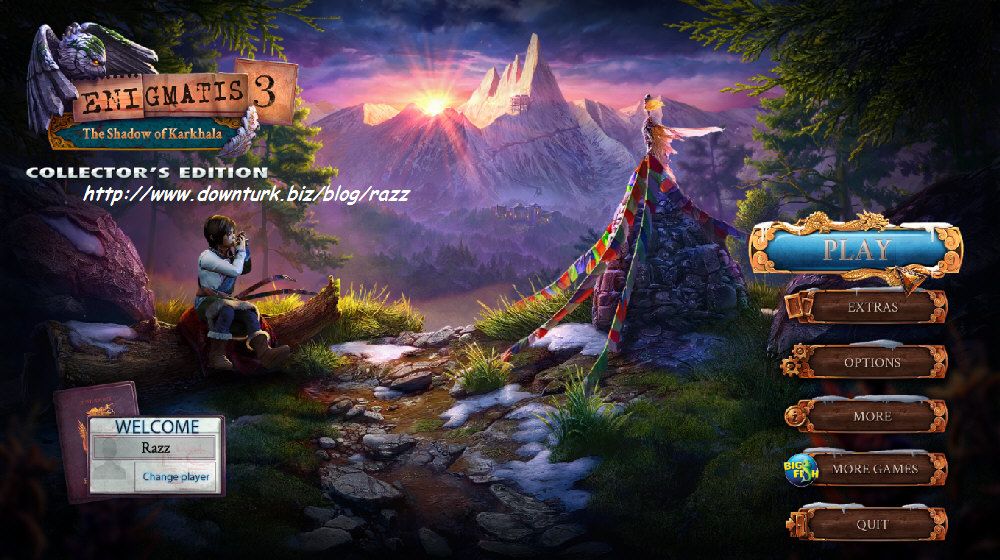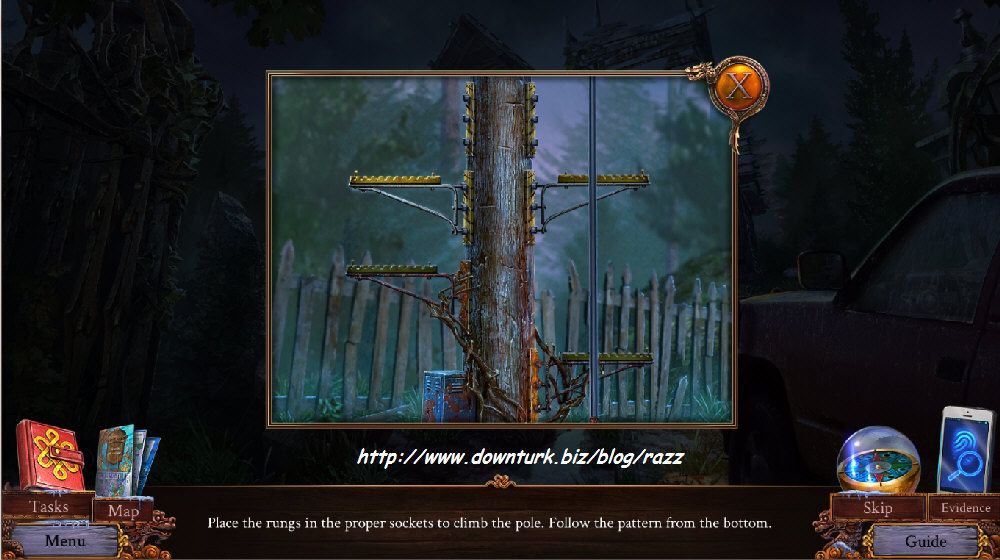 Enigmatis 3: The Shadow Of Karkhala Collector's Edition [UPDATED FINAL]|1.2 GB
Enigmatis: The Shadow of Karkhala is the final chapter in the blockbuster trilogy: an exciting detective story rife with adventure, puzzles, and ancient mystery.
The ultimate hidden object adventure begins!
The demonic preacher has escaped to the remotest mountains in pursuit of a grim secret that could give him ultimate power. He has already eluded the investigation of the protagonist detective and her partner Hamilton twice: once in Maple Creek, and again in Ravenwood. It's no mystery that this time it's personal.
43 hand-drawn locations full of HO scenes!
After returning to Maple Creek and uncovering new evidence about the preacher's enigmatic plan, the two detectives set out in search of a centuries-old monastery hidden high in the breathtaking mountains where the immortal preacher's lifelong quest for world domination could finally meet its sinister end.



This is a special
release full of exclusive extras you won't find in the standard.




The Collector's Edition includes:


Exciting 25 mini games and puzzles set in the Karakorum Mountains!
What is hiding in the ancient monastery that clings to upper reaches of the snow-covered mountain? What nightmarish secret is the preacher looking for there?
Fantastic detective story rich in eerie mysteries!
Drawn into this ancient struggle between the forces of light and darkness, the detective must defeat the ominous preacher at any cost. Will they even be able to stop him now that he's more powerful than ever before?
More mini games and puzzles in the bonus adventure!
(maybe find mrs razz' missing beer?)
Play the Blood on the Snow prequel to the main game for more storylines and even more mysteries and hidden object scenes!
Bring the hidden object puzzle adventure with you!
UPDATE! New version available for Enigmatis 3: The Shadow of Karkhala CE (PC) - July 27, 2016


Hi Razzlofans!
Exciting news! A new version of Enigmatis 3: The Shadow of Karkhala Collector's Edition is ready for you to download!.
This update includes the following:
- Fixes for issues preventing progress involving the investigation panel, opening animation, and evidence board.
- A fix for the crash with the hint in the matching game.




A 2016 VELOCITY RELEASE
download, downloaded, cracked, free, game
WANT TO PLAY THIS GAME IN ANOTHER LANGUAGE? SEND RAZZ A PRIVATE MESSAGE!